Rare Vintage Sarahs Attic Halloween Collection Snow Devil Frankensnow Pirate Mum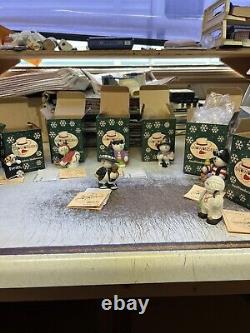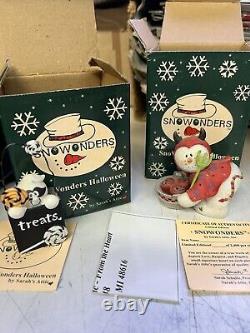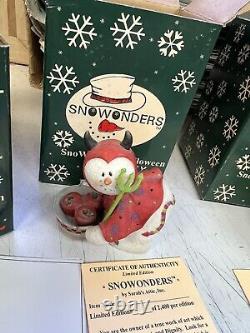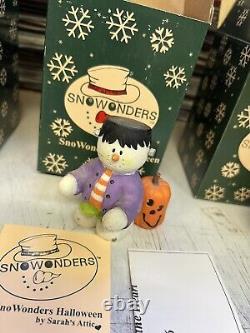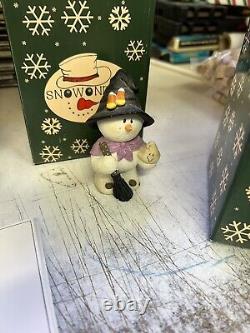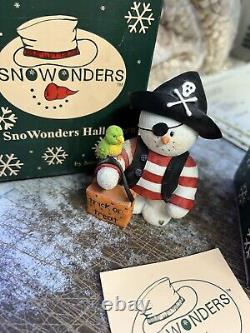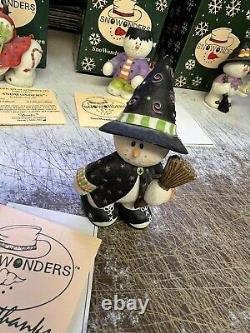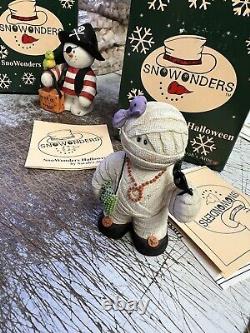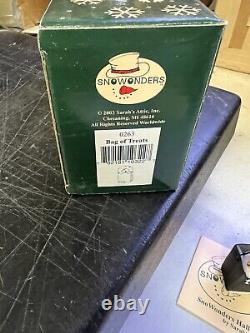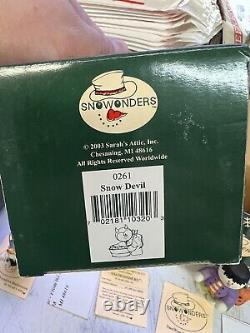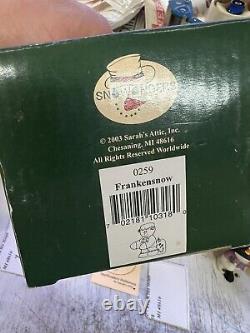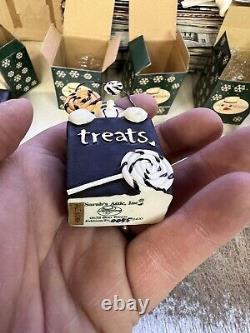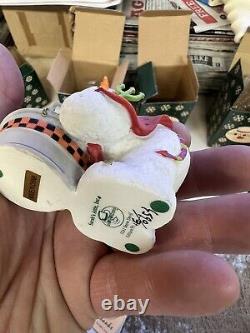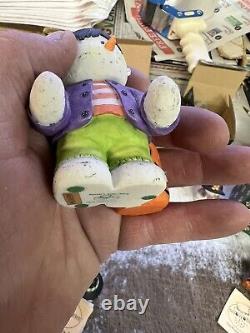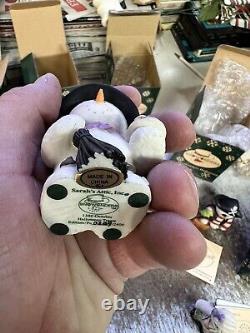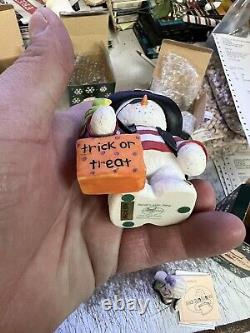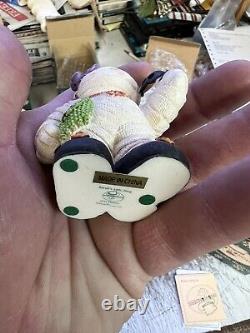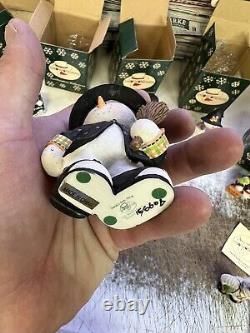 I picked up a lot of 285. Sara's attic collectibles recently. These are the Halloween items that I have found. There are a few pretty rare ones here and this is going to be a three day listing so I can try to get them out, and in the buyers hands by Halloween. All of them, except for the one called witches broom, has a box.
You will get witches'-broom, bag of treats, snow, devil, Frankensnow, Halloween treats, snow pirate, mummy. These are in decent used condition. They could use a good dusting and there are some scuffs here and there. Please see pictures for condition details as they are part of the description.