VINTAGE Rares Halloween 5 Maisons Hantées de Spooky Hollow sans Lumière avec Accessoires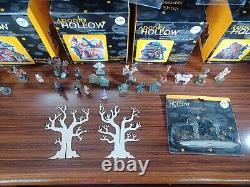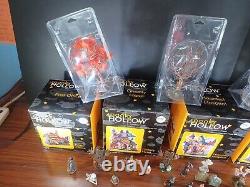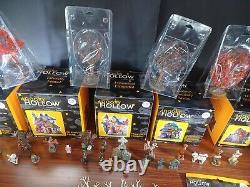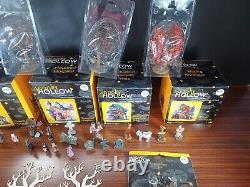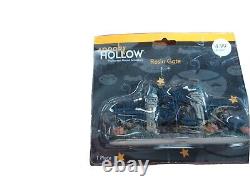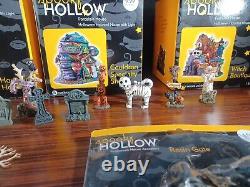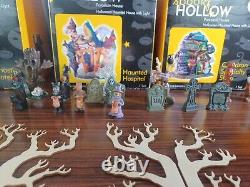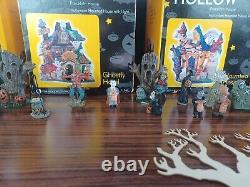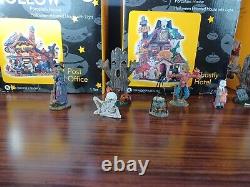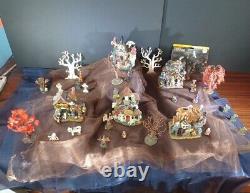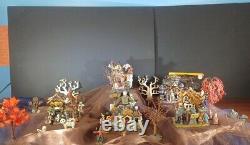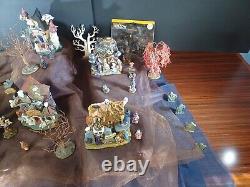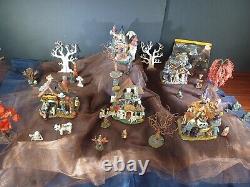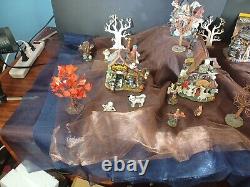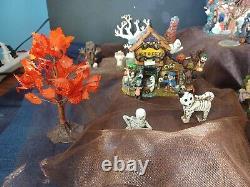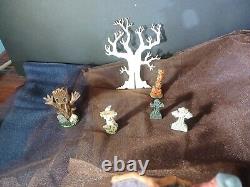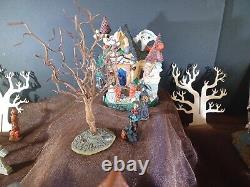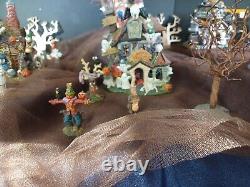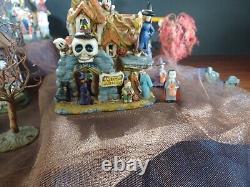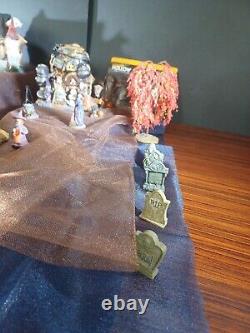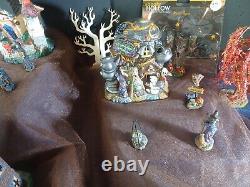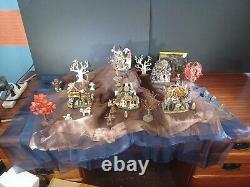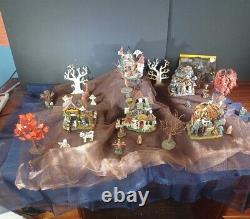 Rare VINTAGE 5 Spooky Hollow Halloween Haunted Houses No Lights with Accessories. 23 figures 2 wooden trees, 2 orange trees, and 2 bare trees. The 5 houses are a Postoffice A Ghostly Hotel, a Haunted Hospital, a Cauldron Specialty Shop, and a Witch Boutique. All Porcelain Houses are Spooky Hollow 2002. They come in the original boxes.
There are NO LIGHTS with any of the houses. You could always add your own. The figurines and trees are in good shape. You get the whole Halloween Village in the pictures.
Any Questions Please Ask Thanks for looking. Rare VINTAGE 5 Maisons hantées de Halloween Spooky Hollow sans lumières avec accessoires. Vous obtenez tout ce qui est représenté.
23 figurines, 2 arbres en bois, 2 arbres orange et 2 arbres nus. Les 5 maisons sont un bureau de poste, un hôtel fantomatique, un hôpital hanté, une boutique spécialisée en chaudrons et une boutique de sorcières.
Toutes les maisons en porcelaine sont de Spooky Hollow 2002. Elles viennent dans leurs boîtes d'origine. Il n'y a AUCUNE LUMIÈRE avec aucune des maisons. Vous pouvez toujours ajouter les vôtres. Les figurines et les arbres sont en bon état.
Vous obtenez l'ensemble du village d'Halloween sur les photos. Si vous avez des questions, n'hésitez pas à demander.